At my new job, I hold the title of Digital Integrator.
No, it's not from the movie The Matrix and yes, I'm still waiting for my business cards. What it means is that I make sure all of the advertising campaigns that my company runs get integrated into digital media. On things like Facebook, Twitter, emails, Pinterest, and banner ads, and across their website. And what it means is that all day everyday I lead a large team, I help explain how to make things work, I get to play counselor, I hear out problems, I find ways to do things that no one has likely ever done before. I love this job and I have to be totally honest, it completely exhausts me. I'm an extrovert and I put it all on the line everyday, because I am a people person and I want my team to know I support them. To the point that last night (most nights, really), Sean and I fell asleep on the couch with american idols singing their hearts out to a snoring crowd. Anymore, I seem to have a whole arsenal of TiVo'd TV shows I like to sleep to, like Ellen and The Biggest Loser. Some nights we fall asleep at 8:30. We are beat.
And that's what I hear from so many people. All of us. We're exhausted. After a day of our own integrating, of interfacing, of doing things that have never been done before, all of us are weary.
I'm lucky that I love the work and that it goes fast. I'm lucky that Sean likes to cook (and is studying to be a chef ...yesssss), and that we have our time scheduled so we shop and run errands on the weekend.
And in the end, I asked for this. I straight up asked God to help me find a new way to support my family, to give our budget some breathing room, to take me back to the creative work I love and to challenge me. I've been challenged. And I know at the same time that I have not been given more than I can handle. Everyday I thank God for this, and at the same time, pray again to help me find a way to give up the crazy that comes with the job.
I find myself, sometimes, saying parts of the Prayer of St Francis under my breath. It manifests itself in a modern way - Lord, make me an instrument of Your Peace. Help me understand the people I work with. Help me be Your Light in a place where Light is so very much needed. Let me live up to Your expectations, let me be in wonder of this job I have been given, let me find ways to make the burdens of others easier. In my actions and my ways, let me represent your love, and your hope. Let me see Your face in everyone I encounter. Let me recognize the beauty in each person and creature I meet. And please, oh Lord, give me the strength to keep on keepin' on.
In case you want to read the real Prayer of Saint Francis:
Lord, make me an instrument of your peace,
Where there is hatred, let me sow love;
Where there is injury, pardon;
Where there is doubt, faith;
Where there is despair, hope;
Where there is darkness, light;
Where there is sadness, joy.
O Divine Master,
grant that I may not so much seek to be consoled, as to console;
to be understood, as to understand;
to be loved, as to love.
For it is in giving that we receive.
It is in pardoning that we are pardoned,
and it is in dying that we are born to Eternal Life.
Amen.


Sharing with: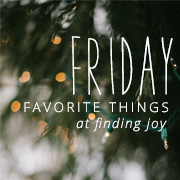 " />